"People ask me what I do in winter when there's no baseball. I'll tell you what I do. I stare out the window and wait for spring." –Rogers Hornsby
With all due respect to Mr. Hornsby, there is a lot more to do in the winter than stare out the window and wait for spring. A fan can:
1) Actively count days/hours/minutes/seconds until Opening Day
2) Count days/hours/minutes/seconds until Pitchers and Catchers Report to Spring Training Day (Items 1 and 2 are wholly separate activities, each with its own level of almost frightening devotion to The Game.)
3) Start a trade rumor just to find out how far it will go (10 bonus points if it makes
mlbtraderumors
, eleventy billion bonus points if it makes the mlb.com
Hot Stove Report
)
4) Follow other trade rumors that may have been started for the same reason
5) Hand-make Christmas cards for her favorite players
-- For added fun, include marriage proposals with cards sent to bachelors. See what happens!
6) Watch other sports and try to apply baseball statistics to them
7) Make enough money for great Opening Day seats by betting on fall/winter sports
(Gambling problem? Call 1-800-BET'S OFF)
8)
Re-create the 1986 season Strat-o-Matically
9)
Create your own baseball awards
10) Create fantasy baseball teams, based on arbitrary categories. Examples: Tall guys, short guys (Dibs on Ozzie Smith!), the ever-popular "hot guys" category, players with long last names (Graffanino-to-Grudzielanek-to-Mientkiewicz sounds like a good DP combo to anyone else?), an all-Smith team (still don't want Jason), an all-Encarnacion team, you get the idea.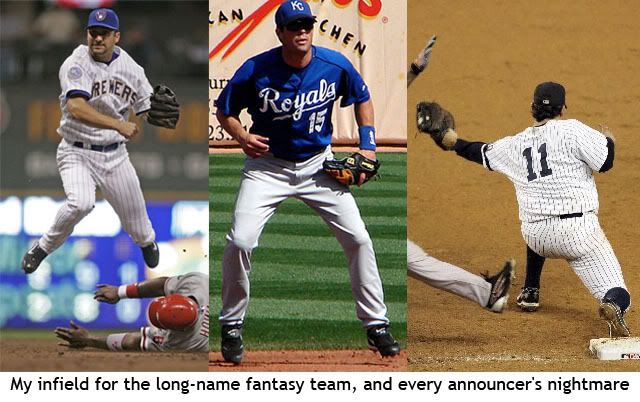 11) Engage in baseball trivia with friends and strangers alike at IHOP (best if done between the hours of 1-4 a.m.)
12) Learn a new language
13) Create a tapestry depicting your team's ballpark, made of sock lint
14) Attend classes, study hard, earn good gra--oh, who am I kidding? I could never get through that one with a straight face.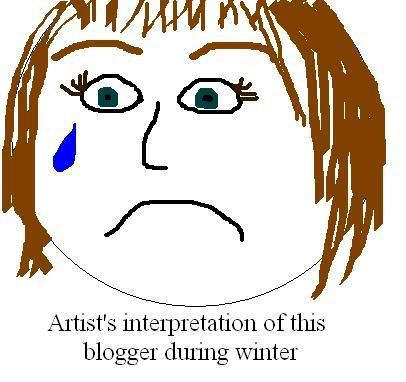 Basically, there isn't a whole lot for a hopeless baseball addict to do to get through those 182 days when the regular season ends and Opening Day finally dawns. I'm trying to make it, but it is hard to deny the fact that winter is long, and almost 100% crappy. I don't know what I can do to make the time go by faster. All I know for sure is that right now, I only have 105 days, 12 hours, 22 minutes, and 2 seconds left to burn.